Back
Pia Fortmuller & Frieda Take on FEI World Breeding Dressage Championships for Young Horses
Pia Fortmuller was Canada's lone representative at the prestigious Longines FEI/WBFSH World Breeding Dressage Championships for Young Horses being held in the Netherlands July 28-31, 2016.

Frieda (Fürsten Ball x Roletto), who is owned by Pia's boyfriend Lars Busch, was first discovered at a foal auction when she was two years old by Busch who saw her potential the first time he laid eyes on her.

"Freida is a very special horse for many reasons,"explains Fortmuller. "She is incredibly talented and has so much potential for the future. Which is why we are super excited that she can gain some experience in the FEI ring at this age, because it will help give her confidence for the future."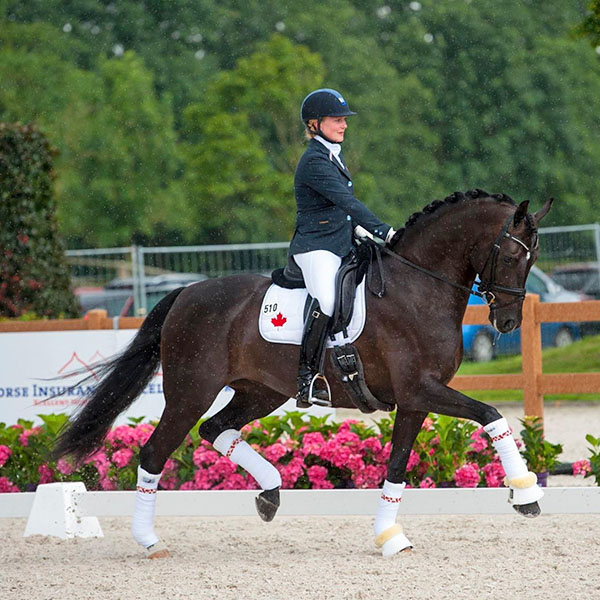 Fortmuller's goal for these Championships was to build the talented mare's confidence and "let her shine amongst the best of the best."
And shine she has!
On Thursday's Qualification class for 5-year-old horses, the duo earned 75.40 % in the large class of 45 entries.

They came back Friday in the Small Final for 5-year-old-horses to finish 6th on 80.2% with a score of 8.6 for their trotwork.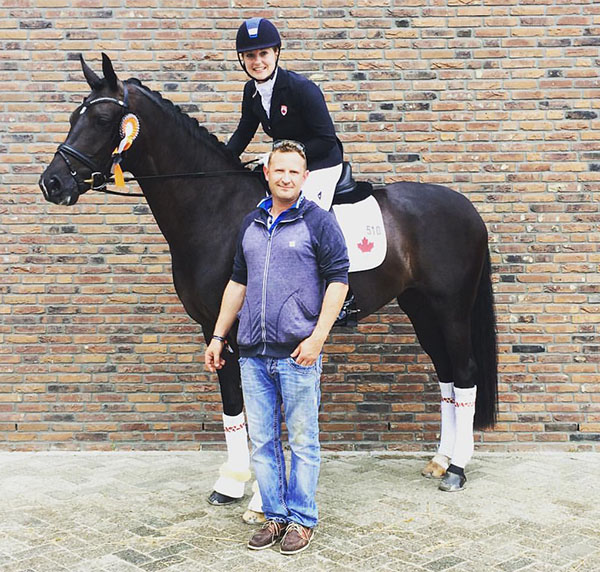 Freida with Pia and Lars Busch
Calgary native, Fortmuller grew up with horses thanks to her mother Dagmar Fortmuller - a strong dressage rider in her own right. Fortmuller credits her mother's strong emphasis on all-round horsemanship, which saw Pia riding in many types of saddles or often with no saddle at all. Her range of horsey activities included overnight camping trips on horseback in the beautiful Rocky Mountains, cattle drives, endurance rides, 4-H, pony club, hunters, jumping, eventing before turning her singular focus to dressage.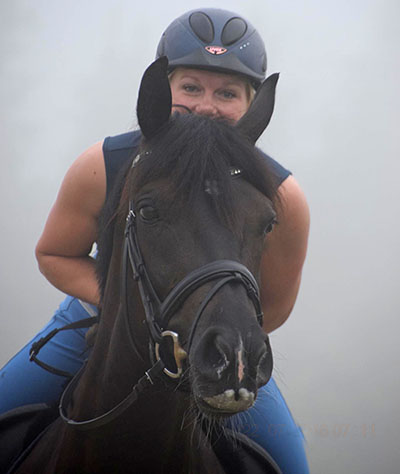 Fortmuller is a graduate of the Junior and Young Rider ranks, having achieved multiple medals for Canada at the National Junior & Young Rider Championships.

Fortmuller has been based in Germany since 2009 and currently trains with Hans Heinrich Meyer Zu Strohen.

Follow Pia on her blog http://piavirginia.blogspot.ca/


For full results, go to: http://www.ermeloyh.com/en/
photos courtesy of Pia Fortmuller